IAAP Summit 2022 Countdown
RESERVE YOUR SPOT!
Administrative professionals are rock stars. You get up and deliver, all day, every day. But have you ever paused to ask yourself why you do it? We all have a reason to give it everything, day in and day out. It may be pride in the work you produce, or taking care of your family, or living out your passions or mission. Finding and owning your why will give you focus and purpose, not only on those great days but especially on the rough days. Owning your why gives you the confidence to step into spaces and roles where you belong – and it gives strength when sharing your values and needs.
Summit 2022 focuses on owning your why and enhancing your value. The profession is ever-evolving and you have to learn new skills and competencies to perform today and prepare for tomorrow. With training in skills like Project Management, AI for the AP, Change Management, Summit 2022 provides the tools and resources for admins today and in the future. And, with sessions on how to create a career portfolio, how to use your voice effectively, and how to dig in when the going gets tough, you'll leave with no doubts about both your why and your value.
IAAP has its own why: Providing resources, training, advocacy, and community for every administrative professional. We are honored to recognize 80 years of owning our why in 2022 and we hope you can join us in Nashville to help us celebrate! We'll spend some time not only looking at history but, more importantly, looking to the future and our next 80 years.
What Do Your Peers Love about Summit?
As a first-time attendee, IAAP Summit was the ultimate experience for me as an administrative professional. The keynotes, interviews, and sessions were so motivating, encouraging and inspiring! Some even moved me to tears. I really felt like I was with my "tribe" even though I only came there knowing two other people. I met so many new people and made connections that I hope to keep in touch with over the years! I should also bring more business cards next year because I ran out halfway through the conference!
Amanda Taylor
Administrative Assistant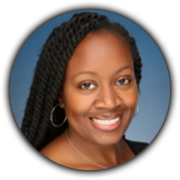 Summit was an amazing experience that allowed me to learn more and earn recertification points, meet my fellow administrative professionals from all over the globe, and grow in my administrative career!
Teresa Stewart
IT Administrative Coordinator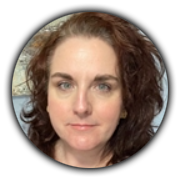 IAAP Summit is an amazing opportunity to up your admin level. The education offered is top-notch, easy to follow, and has presenters who know their stuff and are really approachable. The networking is beyond compare. You get to meet and talk to people who "get you" right away at the administrative conference, because they are admins, and have experienced the same struggles you face. Come to Summit, Meet your People. You will not regret investing in yourself.
Deborah Beckers
Executive Business Assistant
Schedule @ A Glance / July 14 – 16, 2022
*Click on the event or trainer's name to find out more
*Highlighted classes are available virtually
All times are local Nashville time zone CDT (GMT-5).
Ways To Attend
IN-PERSON RATES
Members
Early Bird (Apr 15, 2021. – May 27, 2022)
$1199
Regular Rate (May 28, 2022 – Jul 11, 2022)
$1299
Non-members
Early Bird (Apr 15, 2021. – May 27, 2022)
$1499
Regular Rate (May 28, 2022 – Jul 11, 2022)
$1599
VIRTUAL RATES
Members
Early Bird (Apr 15, 2021. – May 27, 2022)
$799
Regular Rate (May 28, 2022 – Jul 11, 2022)
$899
Non-members
Early Bird (Apr 15, 2021. – May 27, 2022)
$1099
Regular Rate (May 28, 2022 – Jul 11, 2022)
$1199
Virtual Backstage Pass: Information coming soon!
Sending several admins to our administrative conference from the same organization?
Ask your company to support your attendance!
Download Employer Support Tools below, to help you organize your proposal.
Not a member? SIGN UP today to receive member pricing on Summit and experience the incredible value of IAAP.
In-Person Location Details
Summit 2022 – Administrative Conference is hosted at the Gaylord Opryland Resort and Convention Center in beautiful Nashville, Tennessee. Nashville has been named a Safe Travels Destination by the World Travel & Tourism Council, making it one of only a few destinations in the United States to achieve the designation. The Safe Travels stamp is the world's first-ever global safety and hygiene stamp for the travel and tourism industry.

Enjoy beautiful lunch spots along their indoor promenade, take a boat ride along the indoor river, peruse the 9 acres of indoor gardens, or stay a little longer to splash at Soundwaves, the Gaylord's indoor/outdoor water park!
2800 Opryland Drive
Nashville, TN 37214
615.889.1000
Room Rate: $209/night single
Action Plan
Summit offers incredible learning opportunities at every turn, but it can sometimes be difficult to implement when you get back to the office. IAAP provides a fillable Action Plan to allow you to capture the learning, tips, and aha moments you experienced at Summit and craft them into actionable ways to integrate them into your day-to-day. You can even share it with your manager when you return to discuss the ROI (return on investment) to solidify your attendance at Summit next year!
CAP Recertification Points
If you are a CAP designee, Summit 2022 In-Person offers 14 recertification points; Virtual Summit 2022 offers 10.5 recertification points. Both options offer the ability to earn an additional 2 points for your completed Action Plan.
Dietary Restrictions
IAAP is happy to accommodate special dietary needs within reason and to the best of our ability, prior to the conference. Please be sure to be as specific as possible on your registration form.
NOTE: if you decline to specify your needs in advance, we cannot guarantee we can accommodate them on-site.
Expectations
IAAP always represents admins with professionalism and practices inclusion. This is especially true at Summit Administrative Conference, our largest event of the year. To make sure everyone has a stellar experience, we ask each attendee to adhere to certain principles.
Be respectful of your fellow attendee in thought, word, and deed.
Be open-minded and ready to learn. If you think you won't learn anything new, you won't.
Be inclusive in your speech and actions. Celebrate and appreciate our differences.
Be present. Summit is a time for renewal and learning; be fully engaged during sessions.
We invite you to attend in a spirit of curiosity, friendliness, open-mindedness, camaraderie, and respect. We will not tolerate harassment in any form. Please click here to read the full Attendee Conduct Expectations/Event Policy page; you will be asked to acknowledge that you've read it prior to registering for Summit.
ADA
IAAP is honored and happy to align with the Americans with Disabilities Act. If you are disabled and need additional assistance to enjoy the conference to the fullest, please specify on your registration form and contact [email protected]
In order to ensure we are able to provide accommodations, please contact us no later than July 1, 2022.